If you were planning your dream vacation and you could choose any destination in the world, where are you going? Do you know? Or have you never really thought about it until now? See, some people know exactly where they would go, while other people have absolutely no idea.
No matter what side of the spectrum you're on, we're going to share some of the most popular destinations and places to travel around the globe. There's plenty of options to choose from, but we'll do our best to share a variety of travel destinations that appeal to anyone and everyone.
If you need help with amenity management, learn more about what we do here.
Where Are the Best Places to Travel in the World?
Everyone has a unique taste when figuring out their dream vacation spot. Some people like beautiful beaches, but others might like historical landmarks, world-class entertainment, scenic hiking trails and national parks, world-class museums with rich history, or natural wonders.
Whether you like stunning scenery and natural beauty, cultural attractions, or romantic places, we're going to share with you 20 of our favorite and best places to visit when safe to do so. These are places that should definitely be on your bucket list because they're definitely on ours!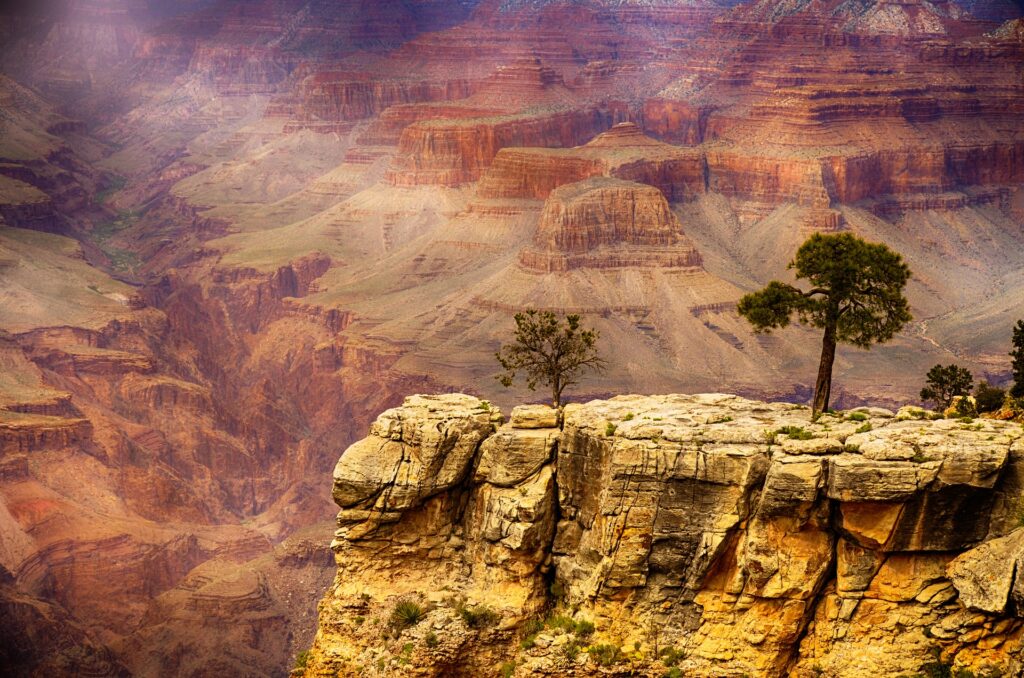 Grand Canyon National Park
Situated in northwestern Arizona, the Grand Canyon National Park covers about 1,217,262 acres of land. There's plenty of hiking trails and activities along the North and South Rims.
Great Barrier Reef in Australia
Some of the most popular destination spots when visiting the Great Barrier Reef include Cairns, Port Douglas, and Whitsunday Islands. If you love water activities, this is perfect for you!
Maine's Mount Desert Island (Acadia National Park)
Whether you like rock climbing, kayaking, canoeing, swimming, hiking, or bicycling in the summer or snowmobiling, snowshoeing, skiing, or ice fishing, during the winter, Mount Desert Island has year-round fun!
The Las Vegas Strip
For those above the age of 21, the Las Vegas Strip is an experience you have to enjoy at least once in your life. Plus, it's more than just gambling now — they have sports and nearby hiking.
Blue Ridge Mountains
The Blue Ridge Mountains is part of the larger Appalachian Mountains located in the eastern United States. It's home to Shenandoah National Park and Great Smoky Mountains National Park.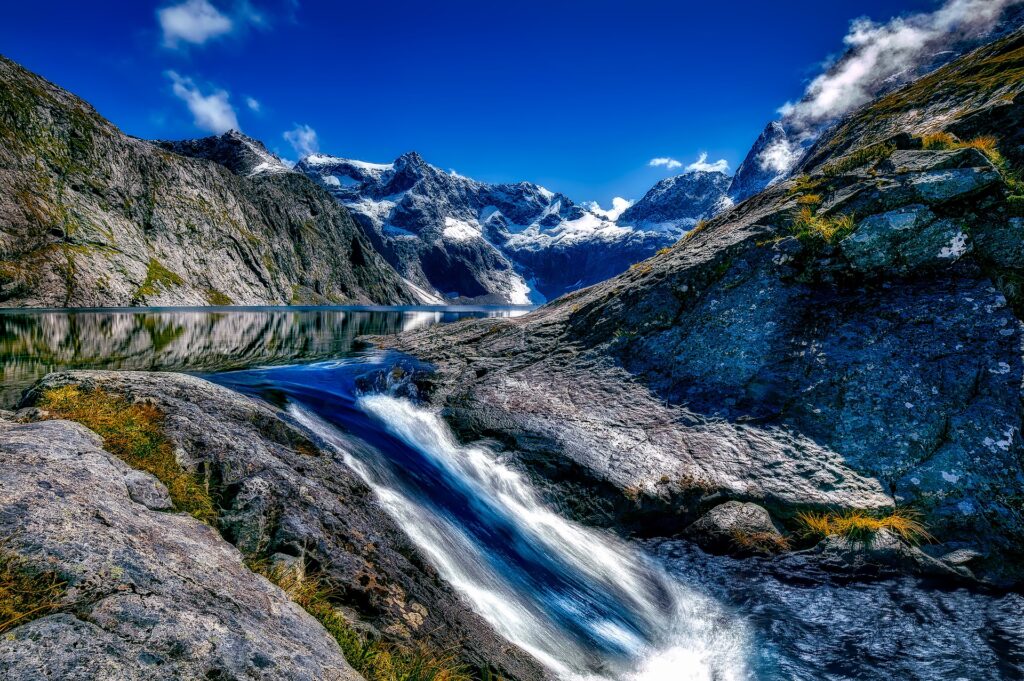 Fiordland National Park
The largest national park in New Zealand, Fiordland National Park is home to a wide range of hiking trails, cruises, tours, and more. The views are so breathtaking they'll give you chills!
New York City
Much like Las Vegas, a trip to New York City is warranted at least once in your life — especially Times Square, Central Park, Statue of Liberty, and The National 9/11 Memorial & Museum.
Disney World & Disneyland
Disney World, located in Orlando, Florida, and Disneyland, located in Anaheim, California, is a must for any Disney fan. Not only that, but the cities have so much more to offer as well! If you have children, don't hesitate to book a trip to either one!
Amalfi Coast
The Amalfi Coast is a 34-mile long UNESCO World Heritage site found in the Campania region of Italy. It's the perfect destination for those that love to fish and relax along the coastline.
Sydney Opera House
The Sydney Opera House is located in Sydney, Australia, and sees nearly 11 million visitors every year. It's a multi-venue performing arts center, so there's something for everyone to enjoy!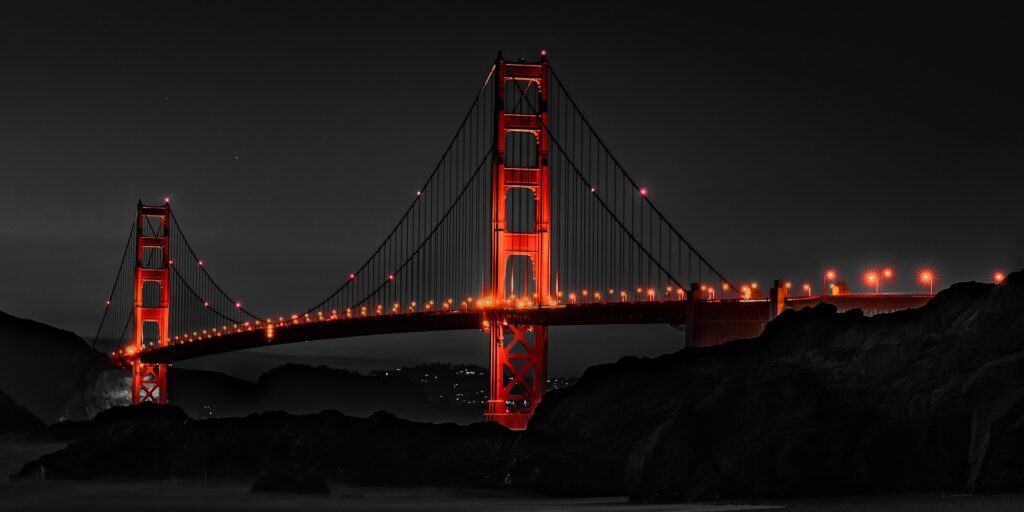 Golden Gate Bridge in San Francisco
There aren't many bridges that are more iconic than the Golden Gate Bridge in San Francisco. Of course, there's a lot to do in the city — dining, entertainment, sports, shopping, and more — that makes it worth the visit, no matter who you are!
Cross-Country Skiing in Sjusjøen, Norway
If you're someone that loves to ski, then Sjusjøen, Norway has to be among your top destination spots. There's over 2,500 km of tracks available and it plays host to several competitions each year.
The 6 Major Hawaiian Islands
Who wouldn't love to take a trip to Hawaii right now? It's a prime vacation spot that's often at the top of everyone's wish list when planning out their dream vacation. Oh, and it has six unique islands to choose from, including Kauai, Oahu, Molokai, Lanai, Maui, and Hawaii Island.
Victoria Falls in Southern Africa
If you're looking for a romantic and breathtaking waterfall, look no further than Victoria Falls in Southern Africa. Located along the Zambezi River, Victoria Falls is one of the world's largest waterfalls.
The Breathtaking Views in Southern Thailand
Southern Thailand is home to a number of must-see destinations, including Ko Phi Phi, Similan Islands, Ko Lipe, Phang Nga Bay, Ko Tao, Railay, Khao Sok National Park, and Ko Pha Ngan.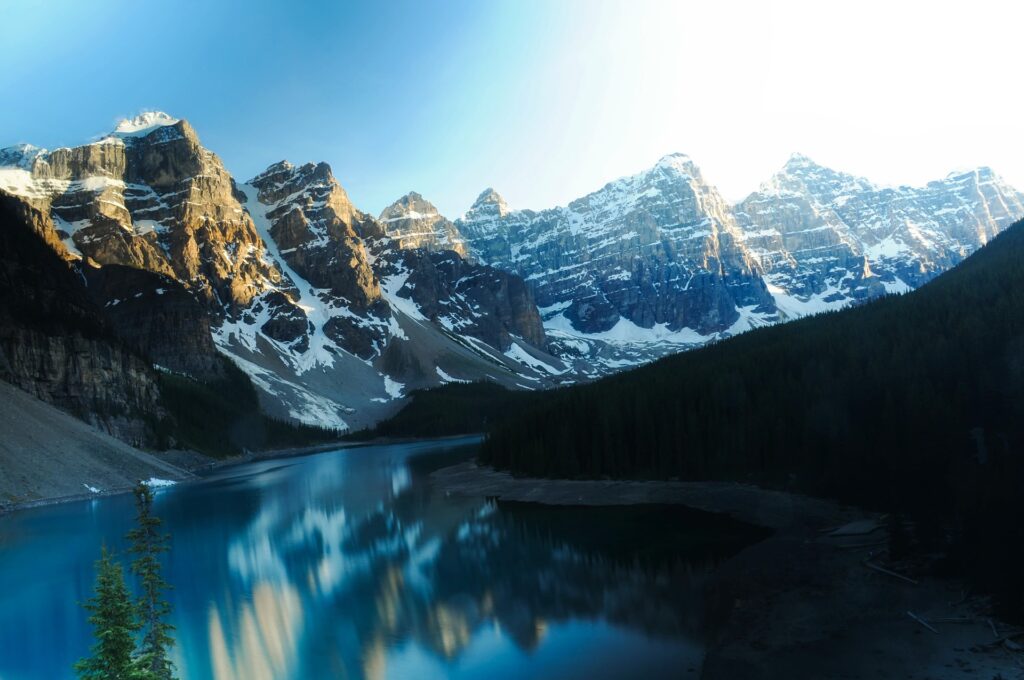 Moraine Lake in Banff National Park
Moraine Lake is a glacially-fed lake located in Banff National Park in Alberta, Canada. The hiking trails are amazing, the views are one-of-a-kind, and the water gleams a unique shade of blue.
Lake Bled in the Julian Alps
Located in northwestern Slovenia, Lake Bled is a 2,120-meter long and 1,380-meter wide lake in the Julian Alps. You can visit Blend Island, hike, stand-up paddleboard, or ring the wishing bell.
Machu Picchu in South America
For the history buffs out there, Machu Picchu is a citadel constructed by the Incas. It looks like something out of a history book and is worth witnessing with your own eyes. It's situated in the Eastern Cordillera of southern Peru and was named a UNESCO World Heritage Site.
South Island of New Zealand
We already mentioned Fiordland National Park, but South Island has so much to offer that we're going to mention it as a whole. There are plenty of different destinations designed for different people.
Rocky Mountain National Park
With over 350 miles of hiking trails, 50 lakes for fishing, wilderness camping, five campgrounds, horseback riding, and much more, you won't want to miss out on the iconic Rocky Mountains.
Like what you read? Read our other article on 10 Spa Benefits You Won't Want to Miss