Aquatics training is an extremely effective form of exercise and complements your efforts with land-based training. Whether you're learning how to swim for the first time, training for a triathlon, or simply looking for a unique and challenging exercise routine, the water is where it's at.
Not only does water provide a level of resistance that land-based training can't match, but aquatics training allows you to exercise without body weight. It's less painful on the joints, promotes relaxation, improves balance, enhances blood flow, and makes working out fun.
Those who enter aquatic programs under the general supervision of a water safety instructor will see real results from their efforts in the water. Not only will their swimming skills increase, but they'll receive a complete, full-body workout that helps them maintain a healthy and happy body.
What Are the Benefits of a Certified Aquatics Instructor?
If you're interested in aquatics training and want to try it out for yourself, it's important that you find a certified aquatics instructor to guide you through your daily or weekly sessions. While aquatics training is extremely effective, it can also be dangerous when not done properly.
You need a certified and experienced professional to help you navigate your exercise routine and ensure you're following the right techniques or methods. It's the only way swimmers will get the most out of their workout and is essential to ensuring safety when working out in the water.
Below, we're going to discuss some of the benefits you receive when trusting the services of water safety instructors and swim instructors. Whether you're training or learning how to swim, having a true professional by your side can help you achieve the results you want to see.
Required Knowledge & Experience Teaching
Certified aquatics instructors specialize in water-based exercises and have experience working with a wide range of clients in the water. Using their extensive knowledge and relevant experience in the water, they can put together lesson plans to help you reach your fitness goals.
Whether you're new to aquatics training or have tried it before, a certified aquatics trainer can help you learn how to navigate through an exercise routine in the water. They're just as dedicated to your progress and improvement as you are, so take advantage of it.
Required Certification for Water Safety
All certified aquatics trainers have the necessary instructor certification for water safety. Since aquatics training comes with a certain level of risk, especially when introducing different types of equipment into the picture, ensuring safety and limiting the amount of risk is very important.
Your aquatics coordinator not only knows how to reduce the risk of anything bad happening, but they know how to react to and mitigate any issues that arise. You should know that you're in good hands when you begin a new workout routine with a certified aquatics instructor.
Quality Communication Skills
Certified aquatics instructors are known for their ability to communicate well. Like most personal trainers, they need to build a good relationship with their clients. They need to fully understand their client's wants, needs, goals, strengths, weaknesses, and work within their limitations.
Communication goes a long way when learning how to train in water. Since it's so much different than land-based training, instructors need to be patient with their clients and help them understand how to do each exercise properly. With quality communication skills, that comes easily to them.
Effective Techniques & Methods
Perhaps the most prominent benefit you receive with a certified aquatics instructor is all the unique techniques and methods they know about. If you want to get the most out of your training and want to see real results, you need to take full advantage of your swim instructor's direction.
They know how to work specific body parts, they understand how to work around injuries or limitations, and they know techniques or methods that beginners would never think of. A certified instructor can help you exceed expectations, so long as you're dedicated to the process.
Ability to Handle Emergency Situations
If something were to go wrong during your water-based training routine, you want to know that your instructor is certified to handle any emergency situation. For example, the certification process includes learning the Circle of Drowning Prevention and Chain of Drowning Survival.
Certified instructors also learn about hydrodynamics in the water, basic safety, how to help people gain water competency, helping those with injuries or disabilities, Basic Water Rescue, how to properly dive from a diving board, and how to work with clients of any age or skill level.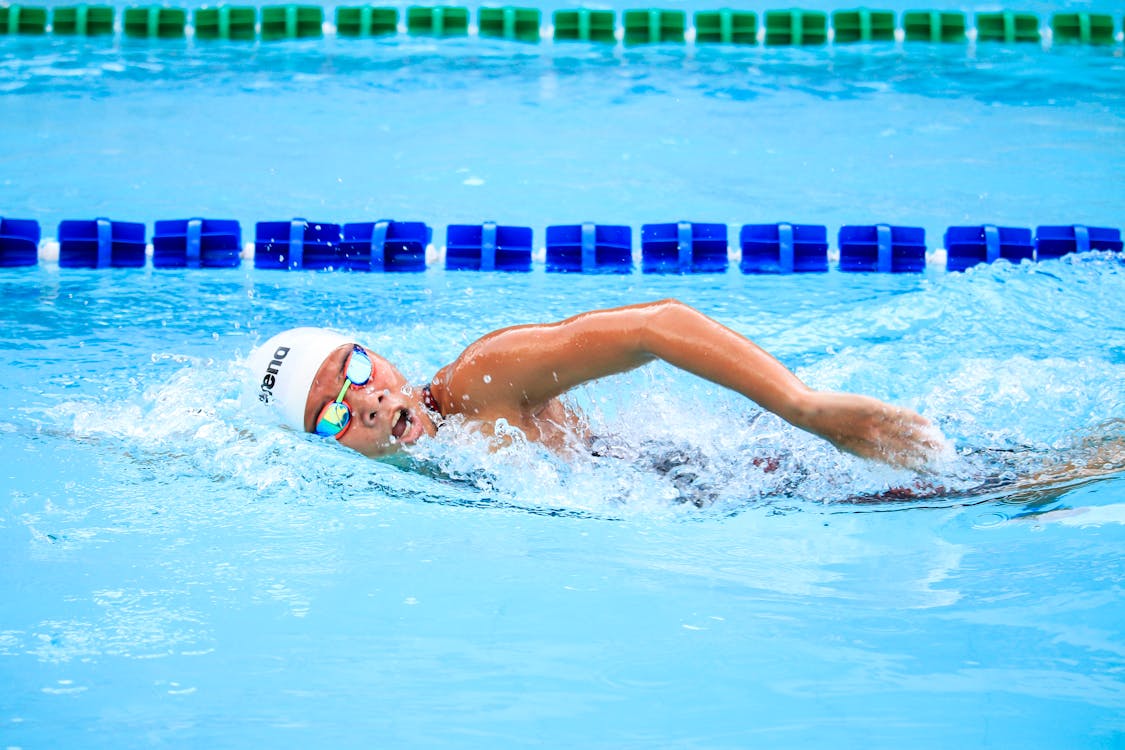 Tips When Finding the Right Swim Instructor
Hiring a certified aquatics instructor is essential when transitioning to a more water-based exercise routine, but you want to make sure you find the right instructor for you. Since this type of training is only getting more popular, a lot of different people are earning their certification.
To ensure you're matched with the right instructor, we're going to share with you some of our most prominent tips when navigating through your wide range of options:
Find an instructor that's certified in CPR, First Aid, and aquatics training.
Hire an instructor that has at least two years of teaching experience.
Your swim instructor should be fully insured in case an incident occurs.
Make sure you get along with your aquatics trainer and that your personality matches theirs.
Find an instructor that can help you achieve your specific training goals.
If possible, run a background check on your potential swim instructor.
Don't be afraid to ask questions before hiring an aquatics instructor.
Ask for testimonials or reviews from past clients.
If you manage a community pool — whether it be in a hotel, apartment community, a fitness facility, or an aquatics center — ensuring your residents and guests have access to a certified aquatics instructor is essential to your success. Don't worry, we're here to help you succeed!
At Community Amenity Management, we take pride in helping you provide a safe and fun experience for your guests. Our certified aquatics instructors are the best in the industry and have experience working with a wide range of clients at varying skill levels and ages.
Contact us today to learn more about our aquatic staffing and wellness management and how we can help your community flourish!
Read our previous article on Everything You Need to Know About Training for a Triathlon