Owning, managing, operating, and maintaining a pool is never an easy task. It doesn't matter if it's a residential pool, community pool, hotel pool, a pool in a fitness facility, or a competitive swimming pool, there are a lot of factors and moving parts you need to consider with your pool.
This can be a little too much to handle for the average individual, but don't worry, you don't have to go through it alone. There is a wide range of companies that offer pool management services and they go a long way in securing your pool's success – both now and in the future.
From making sure you have the right staff to ensuring your pool is both safe and clean for the guests, swimming pool management companies play a crucial role in each guest's overall experience when they visit your amazing pool – whether they're a regular visitor or a first-time swimmer.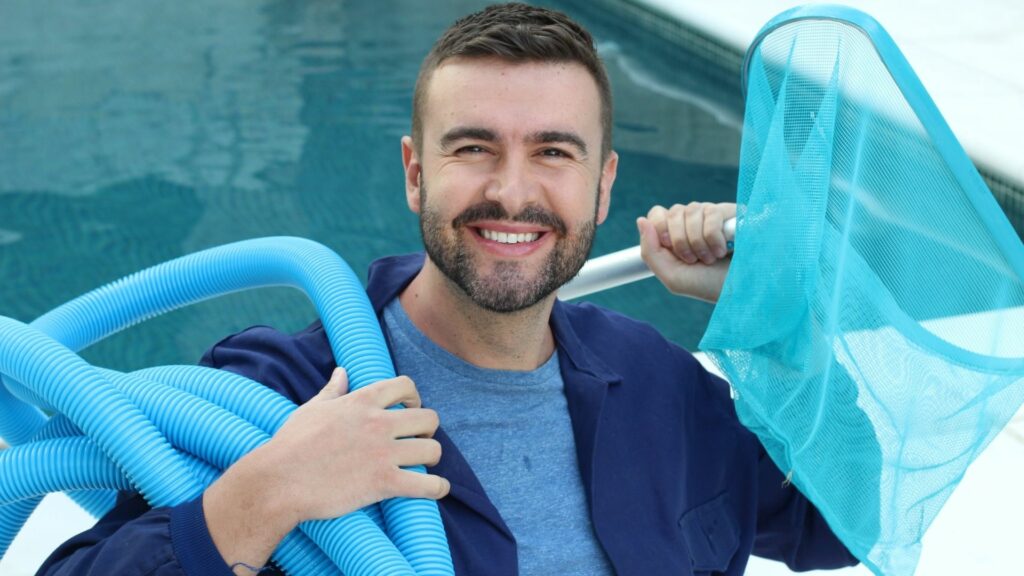 Qualities to Look for In a Pool Management Company
Pool management services provide a number of benefits to your company and while it's a no-brainer for most companies, we understand that outsourcing these duties might be a little worrisome, especially if it's your first time outsourcing them. Don't worry, it's a normal feeling.
We're not going to sit here and say every pool management company is the right pool management company for you. The truth is not all pool management services are created equal and some companies are more credible than others. You have to find the one that's best for you.
Let's take a look at five of the most prominent qualities to look for in a pool management company.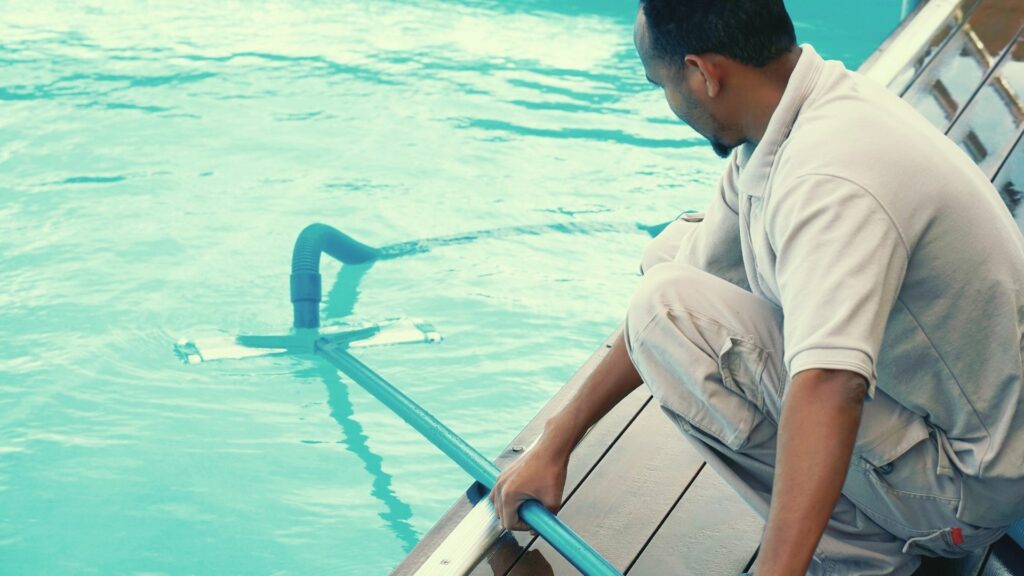 Experience
If you're going to hand over management duties to an outside company, you want to know that they have the experience needed. You can analyze this by looking at how many years they've been in business, what types of pools they've managed, and what certifications they have.
Reputation
In addition to experience, you want to know that your pool management company has a solid reputation within the industry. You can analyze this by looking at feedback and testimonials from past clients. You can also take a look at some of the charitable work they do in the community.
Passion
Managing a pool is somewhat like an acquired taste – it's not for everyone, but the right people do it well and they have fun doing it. Before hiring a pool management service, confirm they're passionate about what they do. If they are, it'll show in their work and you'll stand to benefit.
Communication
Quality communication goes a long way when working with a pool management service. They not only need to keep you informed of any issues that arise, but they need to communicate any advice, recommendations, suggestions, and guidance to ensure your pool is in tip-top shape.
Adaptability
Speaking of issues that might arise, your pool management company has to be versatile and adaptable because things can go south in a hurry. They not only need to know how to react to these freak occurrences, but they also need to know how to prevent them in the first place.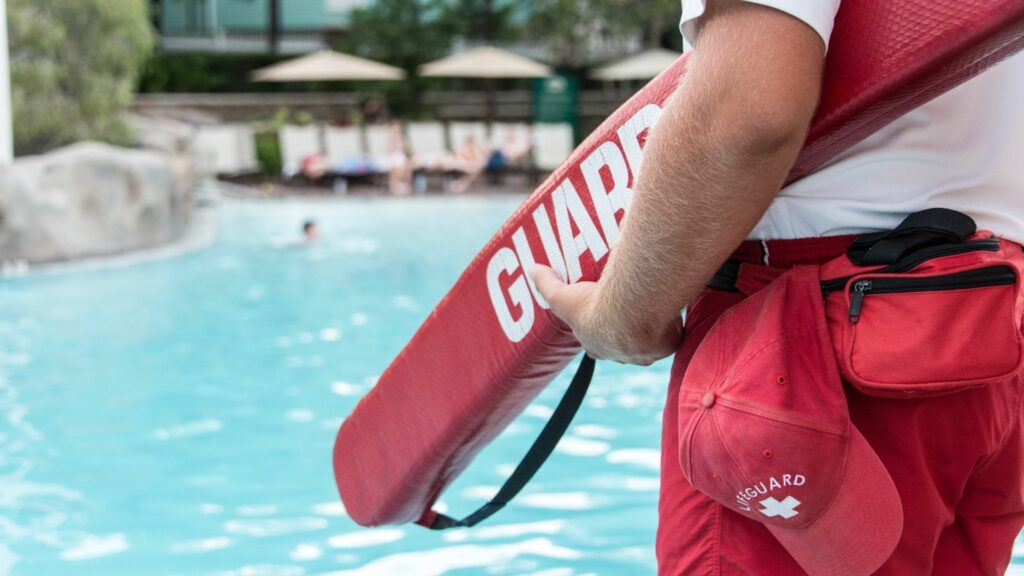 Pool Management Services Your Company Needs
The values that drive a pool management company are extremely important, but you also have to make sure their services fall in line with what your pool needs. Some people need a little bit of everything, some just need one specific service, and others need a fully-customized plan.
While not every pool management company is the same, they do share a wide range of pool management services in common. Whether you're new to pool management or are a seasoned veteran, let's take a look at some of the most common aquatic management services today.
Certified Aquatics Instructors
A certified aquatics instructor is someone that helps children, teens, and adults improve their swimming form, technique, and overall skill in the water. They can work one-on-one with clients or perform group classes. It's important that you find quality, proven, and reliable instructors.
Lifeguard Training and Staffing
Lifeguards play an important role in pool safety and operation. Whether or not kids are around, it's imperative that a responsible individual has eyes on the pool at all times. They not only ensure safety, but allow for a quick response when something goes wrong in or around the swimming pools.
Certified Pool Operators
In addition to having certified lifeguards and aquatics instructors, your pool can largely benefit from a certified pool operator. They're responsible for managing pool operations and ensuring the pool runs smoothly at all times. If something goes wrong, they're working towards a solution.
Safety Plans & Standards
Whether you're preparing for the grand opening of your pool, going through renovations, or simply looking for ways to improve your pool, a pool management service can help. They verify safety plans, create community standards, and make valuable and insightful suggestions.
Pool Maintenance & Cleaning
The final pool management service we're going to highlight is pool maintenance services and cleaning. Let's be honest, your guests don't want to swim around in a dirty pool full of leaves and bugs. Regular cleaning is a must and a pool management company can help you achieve that.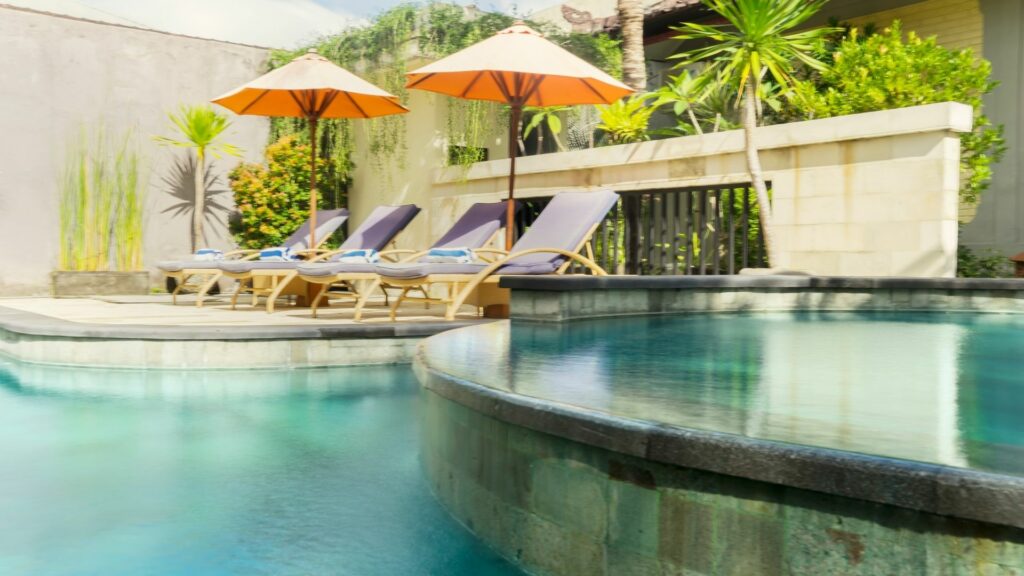 Contact Community Amenity Management Today!
At Community Amenity Management, we understand how stressful and frustrating owning a pool can be – despite all the perks and benefits. Don't get us wrong, it's a rewarding journey that brings a smile to many people's faces, but it also takes a lot of time, money, energy, and effort.
If you're finding it difficult to manage and maintain your pool, don't panic – you're not alone! In fact, thousands of pool owners struggle to meet expectations on a daily basis and while it's a common occurrence, that doesn't mean it has to be a reality for you and your company.
With our help, your pool is in good hands. From helping you hire the right instructors, operators, and lifeguards to help you maintain and clean the pool regularly, our experts are at your command. Contact us today to learn more about our services – we can't wait to meet you!