There's no other sport like golf. It allows you to get some exercise while growing closer to nature in the beautiful outdoors. Of course, that's not to mention how much fun you'll have, given it's one of the most relaxing ways to spend a lazy afternoon or day off. You simply can't go wrong.
One of the beauties of golf is the incredible architecture and design that goes into the making of a spectacular golf course. You'll end up spending just as much time enjoying the scenic views as you will hitting links. It's the perfect combination of fun, beauty, nature, and ultimate sport.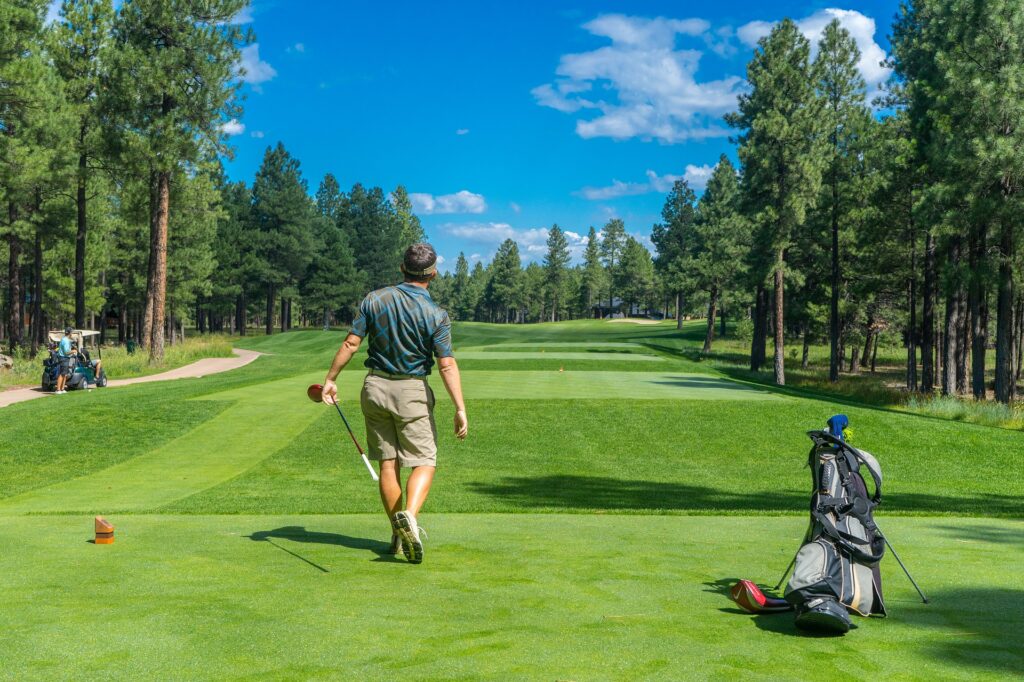 Qualities of a Beautiful Golf Course
Before we dive into our list of some of the most beautiful golf courses in the world, we're first going to detail some of the qualities and characteristics of a spectacular golf course. These are the qualities we're thinking of when we put together our list, so let's take a look at what matters!
Lush Green Fairways
If all goes well, you'll spend the majority of your time on the fairways. That's what makes lush green fairways — as well as rolling fairways and meandering fairways — so important. It's also why proper maintenance is essential. When done correctly, your fairways will glow.
Putting Surfaces
Putting can make or break your golf experience — and golf score. When the putting surface is on point, it increases the value of the golf course. This includes the maintenance of the putting green, which requires aeration, top-dressing, feeding, and irrigation several times per year.
Stunning Views & Natural Surroundings
The golf course isn't the only thing that contributes to the experience. The stunning views, natural surroundings, and scenic nature help bring everything together. It gives the golfers something to appreciate while hitting the links and helps them relax after those rough shots.
Deep, But Not Too Deep, Bunkers
No one wants to hit the ball into a bunker, but it's something that happens far too often for some golfers. That's why a quality bunker is so important — one that's not so deep that it's soft, but not so shallow that it's firm. At the end of the day, the better the bunker, the easier it is to get out of.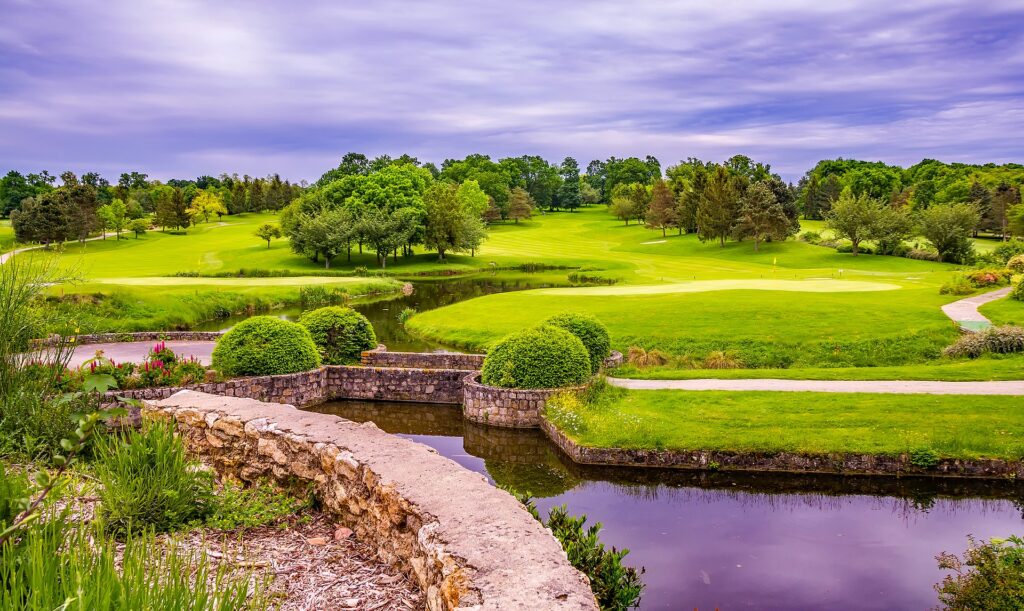 Beautiful Golf Courses You Don't Want to Miss
Now that we know what goes into a beautiful golf course, you're likely wondering which golf courses made it onto our list of the most beautiful in the world. Don't worry, we're going to break down 11 of our favorite golf courses and where they're located, so you can see for yourself.
Championship Course at Royal Dornoch
Royal Dornoch is home to two 18-hole courses — Championship Course being one of them. Located in Dornoch, Sutherland, Scotland, the Championship Course is one-of-a-kind. Designed by Old Tom Morris, it gives you a historic experience that dates back hundreds of years.
Pinnacle Point Golf Club
Pinnacle Point is a course that will blow you away with views of the Indian Ocean on every single hole. It's located in Mossel Bay in South Africa and was designed by Peter Matkovich. If you get the opportunity to visit this course, you won't want to leave and will definitely be back!
Bandon Dunes Golf Resort
Bandon Dunes Golf Resort is home to six unique and authentic links — with Bandon Dunes being the most popular — that is located north of Bandon, Oregon. It runs along the Pacific Ocean and includes an amazing par-four 16th hole with beautiful scenery and a stunning view.
Manele Golf Course
Manele Golf Course is hands-down the best golf course in Hawai'i. It's located on the island of Lanai and is known for its beautiful views and lack of crowds. You get an amazing view of the Ocean from every hole and without a crowd, you have time to appreciate nature and scenery.
Old Head Golf Links
Old Head Golf Links will have you golfing with a smile from the moment you start to the moment you finish the 18th hole. It's located in Kinsale, Ireland, and was designed by Paddy Merrigan. You'll get panoramic views of the Atlantic Ocean thanks to the sprawling headland location.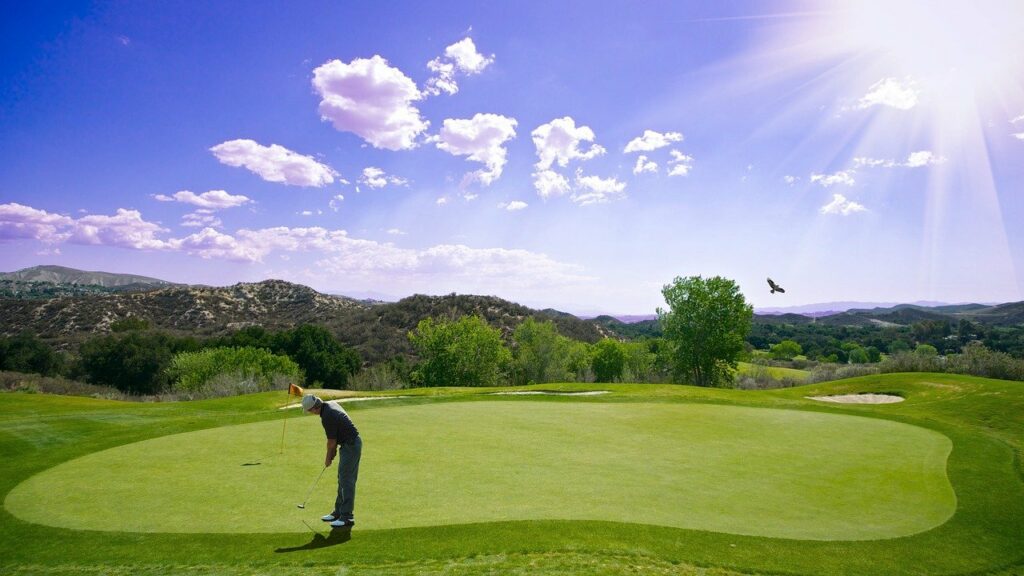 Royal County Down Golf Club
Speaking of Ireland, you can't forget about Northern Ireland's Royal County Down golf course. It's the second course on this list that was designed by Old Tom Morris and is located in Newcastle, County Down. If you love a historic golf course, it's one of the oldest ones in Ireland.
Cypress Point Club
Designed by Alister Mackenzie, Cypress Point Club is located in Pebble Beach, California. The front nine journey into the Del Monte forest and the back nine lies along the Central Coast of California. It's a private course, but definitely worth the visit if you ever get the opportunity.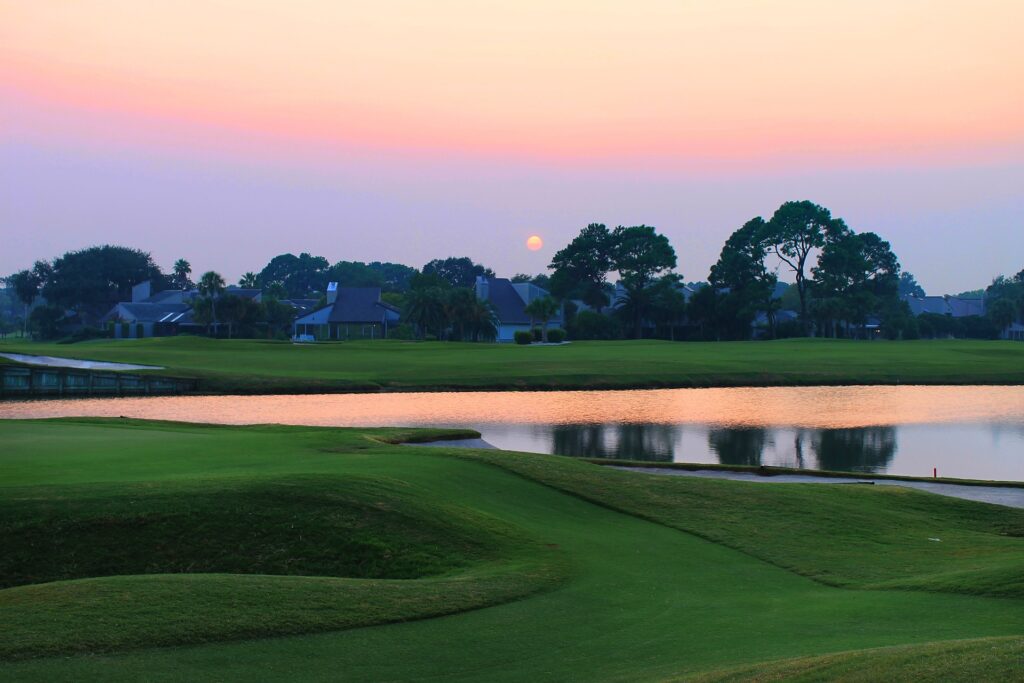 Pebble Beach Golf Links
Speaking of Pebble Beach, it's going to be difficult to find a better golf course than Pebble Beach Golf Links. Designed by Jack Neville and Chandler Egan, this course has hosted a record six U.S. Open Championships, so there's a good chance you've seen this course featured on TV.
Quivira Golf Club
Designed by none other than Jack Nicklaus, Quivira Golf Club offers a world-class beachfront view in the beautiful resort city of Cabo San Lucas. The course is maintained perfectly and the views are unlike any other golf course in the world. It's a breathtaking golfing experience.
The Old Course at St. Andrews
History lives at The Old Course at St. Andrews. Widely regarded as the oldest golf course in the entire world, The Old Course is as beautiful as it is iconic. It's located in St Andrews, Fife, Scotland, and has garnered a lot of interest from golfers all around the world.
Teeth of the Dog at Casa de Campo
Located in La Romana, Dominican Republic at the Casa de Campo Resort & Villas, Teeth of the Dog is most known for its 'seven holes created by God.' It's a seven-hole stretch that includes some of the most breathtaking views and remarkable designs ever created on a golf course.
If you're looking for amenity consulting, learn more about what we do here.
Read our previous article on What to Look for in a Private Golf Instructor