According to the U.S. National Health and Nutrition Survey, less than 3% of the American population engages in a healthy lifestyle. The survey defined 'healthy living' as eating a healthy diet, exercising regularly, avoiding smoking, and maintaining body fat. Does that sound like you?
If not, don't worry – you fall under the same category as roughly 97% of the United States' population. We all know how important building positive habits is to living a happy, healthy, and rewarding life, yet most of us either aren't willing or simply don't know how to change their life.
While building and maintaining a healthy lifestyle might feel like an uphill battle, it doesn't have to feel impossible. With the right support group surrounding you, some quality effort on your end, and a deep level of commitment, anyone can turn their life around, even in the face of adversity.
What is a Wellness Coach?
A wellness coach, sometimes referred to as a health and wellness coach, is an individual that specializes in helping others make behavioral, habitual, and lifestyle changes – all of which are aimed at improving their client's health mentally, emotionally, physically, spiritually, and socially.
Your health coach acts as a supportive guide that gives you guidance, direction, motivation, advice, and recommendations when making the necessary changes in your life. They hold you accountable as you progress and ensure you maintain that much-deserved progress long-term.
Although wellness coaches work directly and closely with their clients, the end goal is to reduce that dependence and help their clients make sustainable change in their life – change that one day won't require the assistance of a wellness coach. That's when real, positive change is achieved.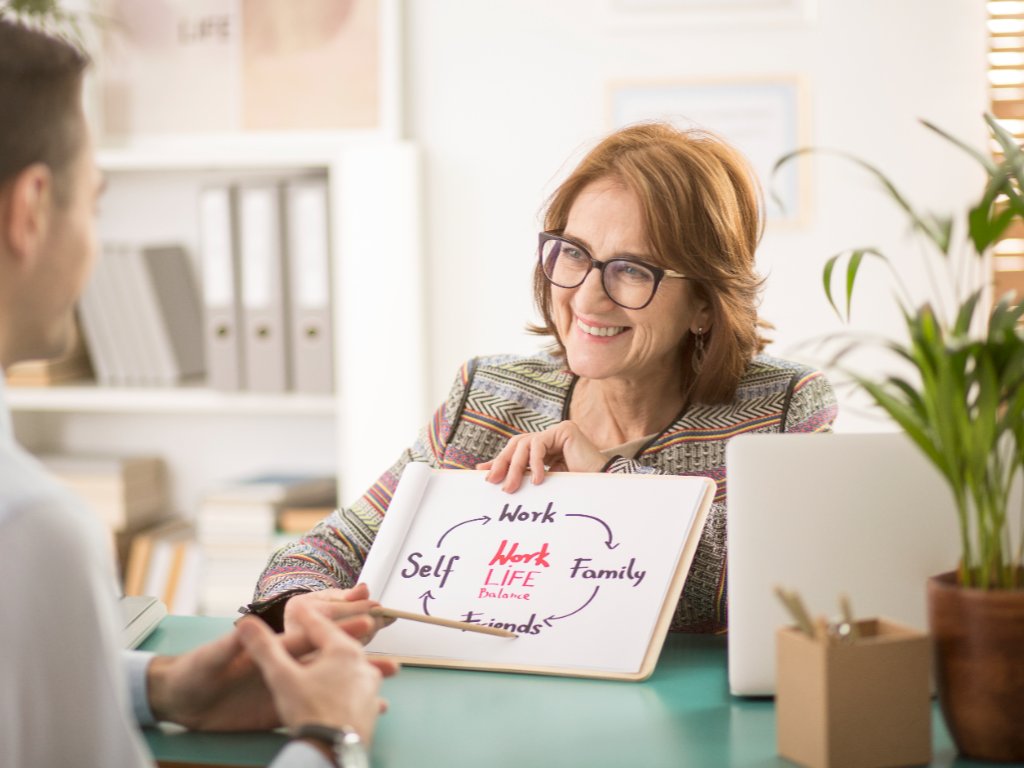 Why Might You Need a Wellness Coach?
Health coaches are trained to identify obstacles and challenges that are getting in the way of an individual reaching their goals. Once identified, the coach provides the necessary guidance to help the individual overcome those obstacles and make meaningful, lasting, and true change.
Of all the reasons why someone might seek the help of health and wellness coaching, let's take a look at some of the most popular:
You're having a hard time losing weight or maintaining weight loss
You're ready to quit smoking cigarettes, but don't know how to go about it
You need help coping with the high levels of stress and anxiety in your life (stress management)
You want to improve interpersonal relationships and overall social life
You're having difficulty implementing a healthy and well-balanced diet
You're struggling to obtain a quality and healthy work-life balance
You feel like you could be getting more out of life and want to explore that
You're looking to prioritize self-care after years of avoiding or ignoring it
You want to start practicing a more positive and constructive mindset
Hiring a wellness coach could be exactly what you need when finding success with your health and wellness journey. While you can't do it alone, your health and wellness coach will be by your side every step of the way to ensure you see the progress and results you were hoping to see.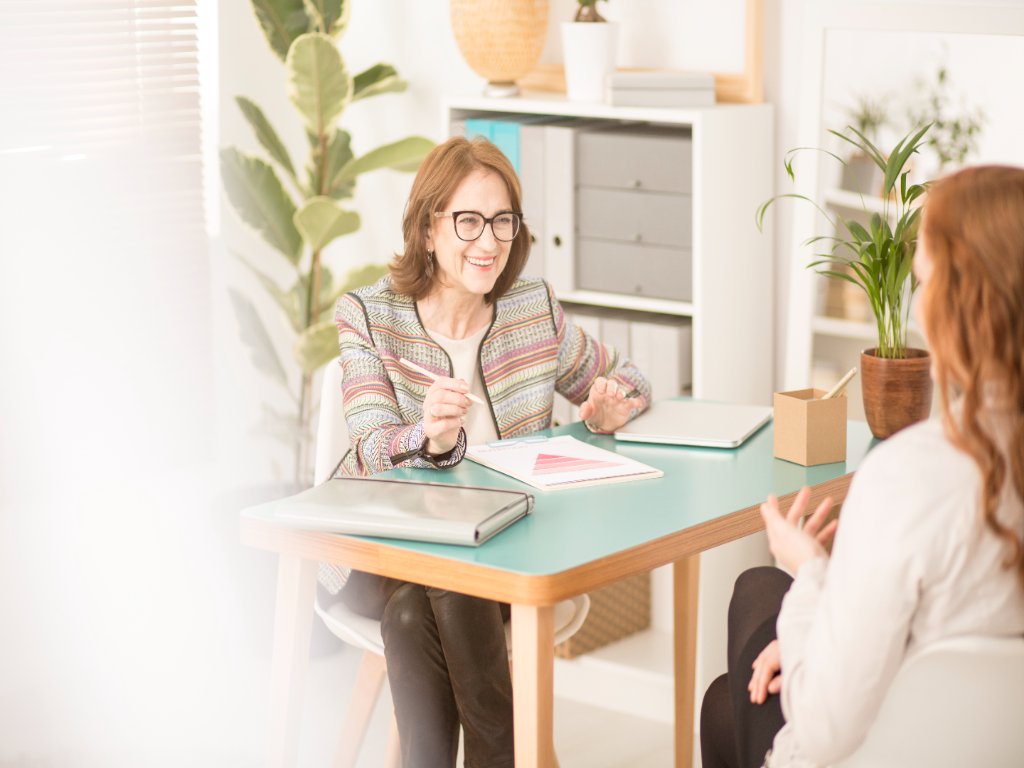 What to Expect From a Session With a Wellness Coach
Your experience with a wellness coach and the ensuing guidance you receive will be unique from anyone else. With that said, most wellness coaches tend to operate in similar ways and will go through a similar process when evaluating a client – that's what the training is for.
Let's take a look at what you can expect from your initial session with a wellness coach:
You will likely complete an intake form to give your coach some basic information about your current lifestyle
When meeting with the coach, they'll go over the intake form to get a better idea of where you're at in life
Your coach will ask you questions and take notes to determine your unique goals, wants, and needs
Once goals are determined, your coach will help you identify obstacles and challenges that are standing in your way
You and your coach will create a plan to put your goals in motion and start making real, positive change in your life
This is also a good time for the client to ask their coach any questions they might have regarding their health and wellness journey
After your initial session, you'll be asked to apply the advice given to you and regularly report progress. Eventually, you'll have a follow-up meeting and there will be several more after that. Over time, your wellness coach focuses on tweaking their advice to accommodate for the progress made.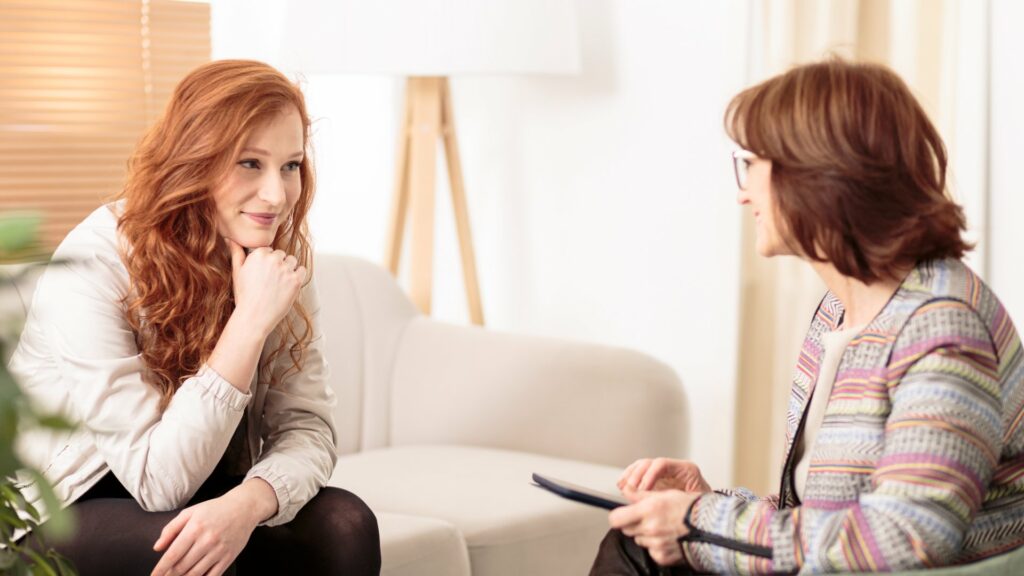 How to Find the Right Wellness Coach for You
Wellness coaches come in many different forms and it's up to you to find the one that works best for you. Keep in mind this is a decision that could change your life forever and while it might come at an expense, finding the right wellness coach is well-worth the investment long-term.
Below, we're going to share some of our best advice for someone searching for a quality wellness coach:
Make sure they're certified by a trusted organization
Check their client testimonials and reviews from past clients
Ask them about their experience working with people like you
Find a certified wellness coach that specializes in your specific area of improvement
If possible, search for someone with other certifications (personal training, nutrition, etc.)
College backgrounds and degrees are helpful, but they aren't mandatory when looking for a wellness coach
Ask them about their specific techniques and methods for inflicting change in one's life
Find a wellness coach that you feel comfortable with
You also have to consider where the wellness coach works because that could change your decision. If they don't have their own practice or own business, they might work in a hospital, physician's office, gym, large employer, health club, community organizations, and much more.
Contact Community Amenity Management Today!
Are you looking to embark on a health and wellness journey that produces real, quality results? Are you having a hard time reaching your goals in life? Do you feel like you're holding yourself back in life? If you answered 'yes' to any of those questions, then we want to talk with you!
With our Community Fitness initiative, we aim to help match individuals with real, proven, and qualified health and wellness coaches dedicated to helping them make lasting change in their life. We can help you find a certified health and wellness coach to act as your own personal supportive guidance.
Contact us today to learn more about how we can help you find the help you so desperately need in life with quality health coaching!