The pool is one of the most enjoyable and rewarding places to be, especially after a long, stressful day or during a relaxing weekend. You can swim, tan, lay down on a pool float, play water sports, exercise, or just hang out with some of the people you care about the most.
In fact, the versatility a pool brings to any property is a large reason why you see pools everywhere. They can be found in homes, apartment complexes, housing neighborhoods, fitness facilities and gyms, hotels, motels, water parks, amusement parks, and so much more.
A pool brings a lot of value to a property, but that value comes at a cost. Managing a pool takes a lot of time, energy, and effort, and pool managers will come across a wide range of obstacles and challenges. Luckily, there are companies out there willing to help you manage your pool.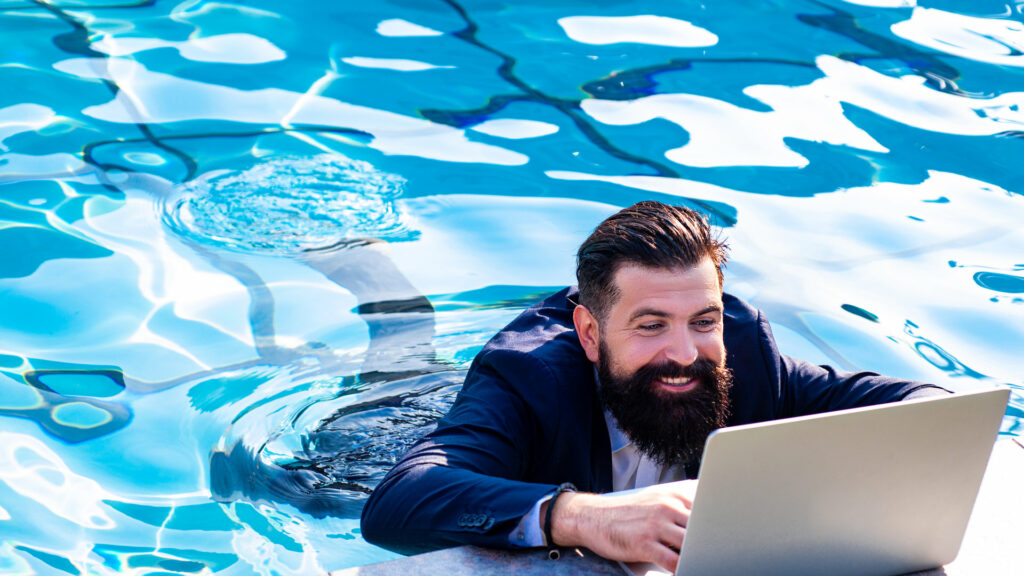 So, what is pool management?
Whether you own a pool at home or as a part of your business, your guests are going to have certain expectations when they step foot in your pool. They need it to be clean, safe, and filled with amenities. If they don't receive these demands, then you likely will never see them again.
Pool management takes into account all of these expectations. As the name suggests, pool management refers to the daily, weekly, and monthly tasks or operations that come with owning a pool – everything from the cleaning to the maintenance, repairs, renovations, employees, etc.
In terms of pool-related services, pool management is often the most comprehensive, complete, and extensive one. It saves pool owners a large amount of time, allowing them to refocus that time on more important tasks. The guests and the owners appreciate it – so everyone wins.
If you're new to all the wonderful things that pool management provides, don't worry. We're going to share with you some of the most prominent services included in pool management.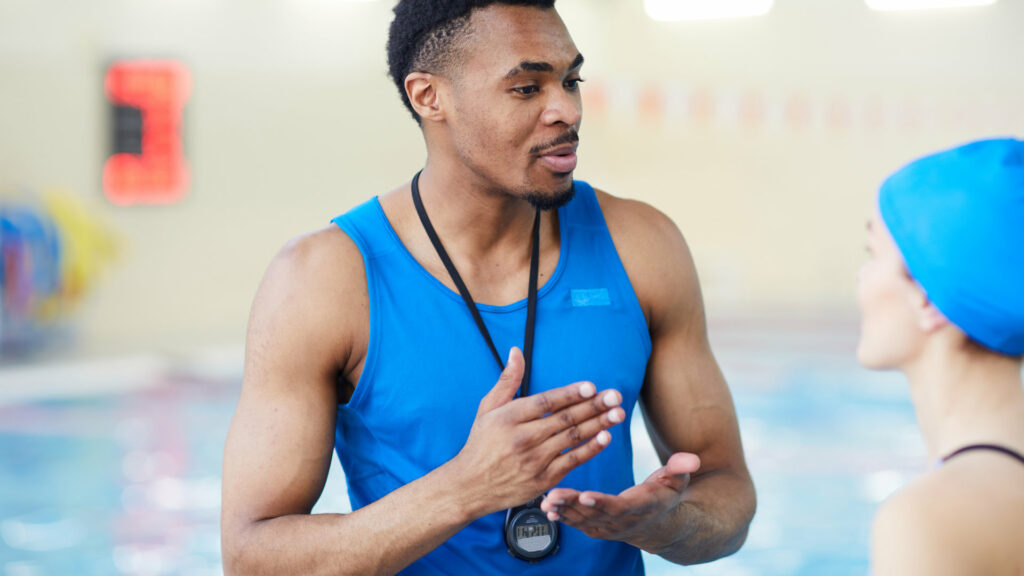 Certified Aquatics Instructors
A pool management company is responsible for hiring, training, managing, and retaining certified aquatics instructors – so long as your pool offers such a service. Certified aquatics instructors help individuals learn how to swim and improve their swimming skills over time.
Certified Pool Operators
In addition to certified aquatics instructors, your pool management company will help you hire, train, manage, and retain qualified pool operators. Many pool operators that manage your pool on a daily basis will help ensure you're meeting your guests' standards – as well as your own standards!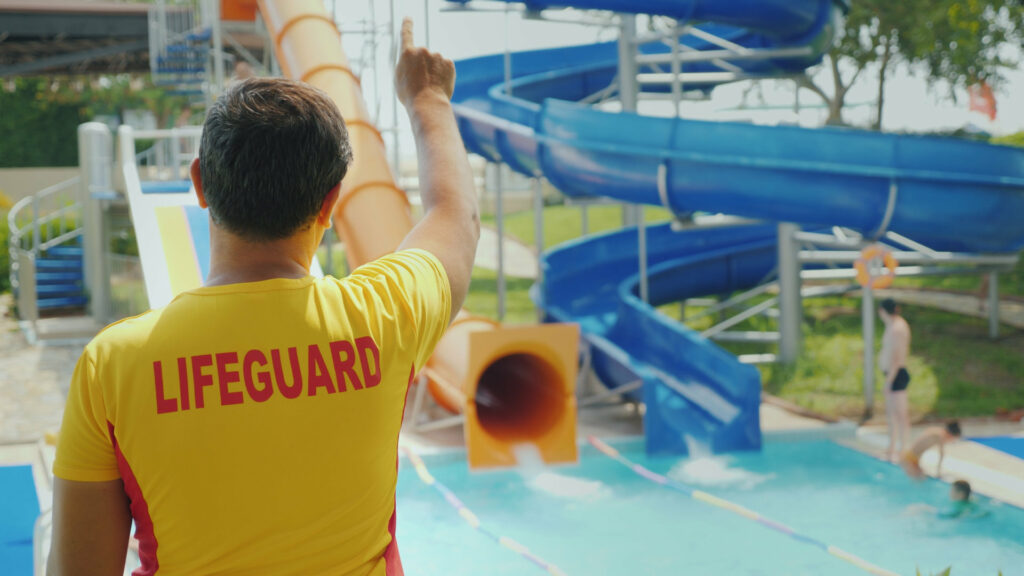 Lifeguard Services & Staffing
Although not every pool needs a lifeguard, a majority of them do – especially if there are going to be kids running around. A pool management company will help you hire, train, manage, and retain quality lifeguards to help you keep your pool safe. After all, that's what's most important!
Health & Safety Compliance
Speaking of safety, there's a lot more that goes into a safe pool than a lifeguard. In fact, there are a number of health and safety standards that you'll have to meet if you want to get the most out of your pool. Don't worry, a pool management company can help you stay on top of things.
Pool Maintenance & Upkeep
Your pool isn't going to stay clean and appealing forever. It requires daily and weekly cleanings, maintenance, proper restroom cleaning, repairs, and might even need renovations at some point. If you hire a pool management company, they'll make sure your pool is maintained and preserved long-term.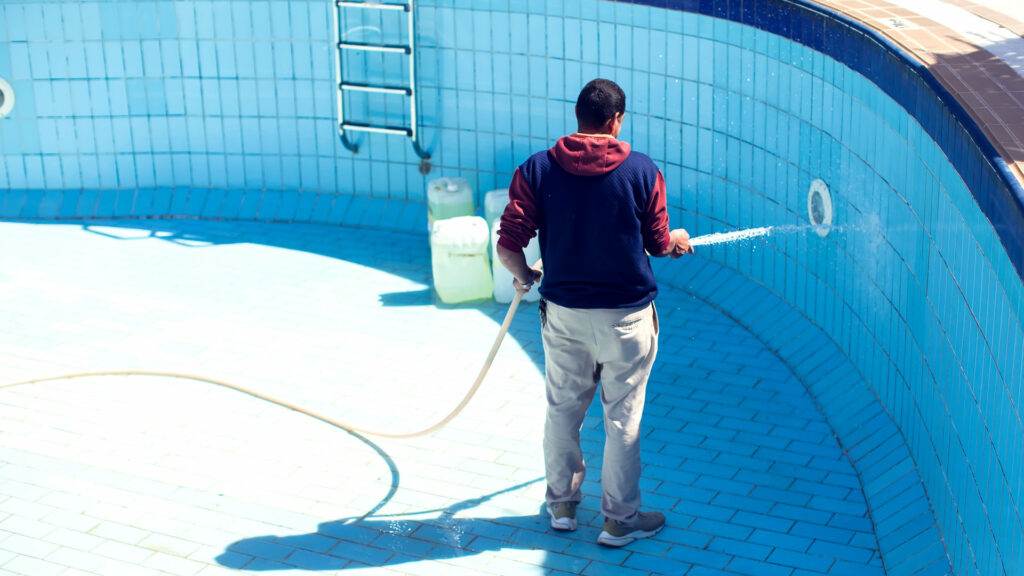 What Are the Benefits of Pool Management?
Pool management is a no-brainer for anyone interested in getting the most out of their pool – whether you own a pool for your own use or for business. It makes things easier for the owner and allows them the opportunity to center that focus elsewhere – which can be very valuable.
Let's take a look at some of the most prominent benefits of pool management services today:
Increase the longevity of your pool
Improve guest experience and satisfaction
Increase reputation in your community
All repairs are made in a timely manner
Your pool will be safe and comply with health standards
Your pool will consist of a qualified, certified, and superstar team
You'll have more time and energy to spend on other important tasks
Owners usually stress less when they don't have to worry about day-to-day operations
Your pool will never stop improving and will continue to impress guests
Guests are supervised to ensure any issues are taken care of promptly
You don't have to worry about pre-season and post-season preparation
You'll receive valuable insight and analysis from proven professionals in the industry
You can start to offer swimming lessons and even aquatics classes
Business will be booming and you'll be proud of what you've accomplished
For those that haven't thought about hiring a pool management company or had no idea companies like that existed, there's no better time to take that step than right now. It won't take long before you start noticing the benefits – in fact, those benefits will likely appear immediately.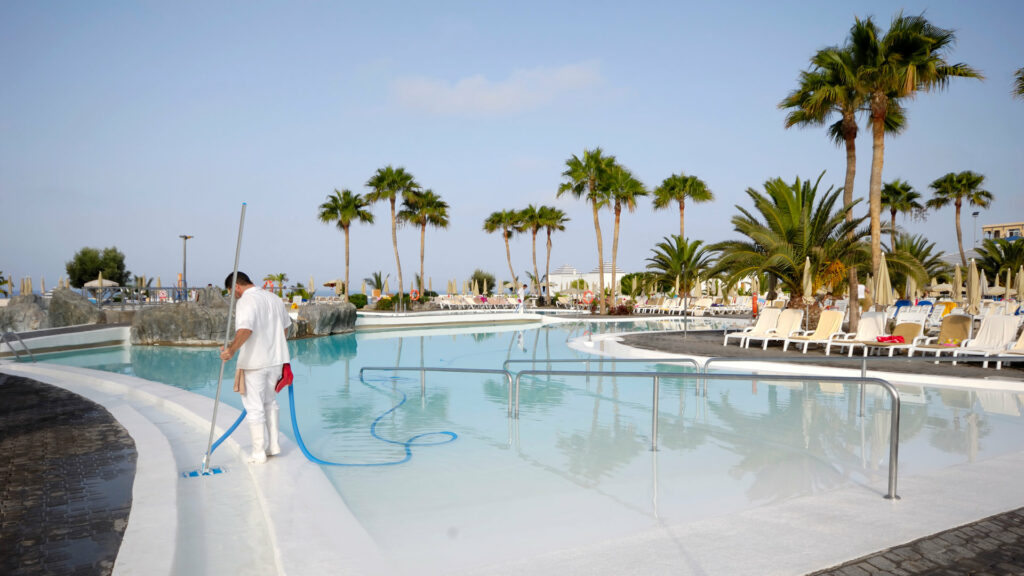 How Can Community Amenity Management Help?
Managing a pool is no easy task, no matter how much you know, how long you've been doing it, and how passionate you are about it. Not only that, but a majority of pool owners don't have the time, energy, or effort to spend hours-on-end managing their pool operations every single day.
If this sounds like you, you've come to the right place. At Community Amenity Management, we take great pride in helping pool owners, like yourself, find success with their investment. We have the knowledge, equipment, experience, and track record to 'wow' guests when they arrive.
When pool management is too much of a hassle for you to maintain, Community Amenity Management is here to help. We handle all turnkey swimming pool operations, including the human resources, maintenance, upkeep, improvements, health, safety, appearance, and cleanliness.
Feel free to contact us today to learn more about our swimming pool services and how we can help your pool look and function its best. Our goal is to make your pool the most popular pool in the neighborhood.